Proverbial Wisdom from Martinique
Sayings of Martiniquais origin
Not everybody who wears spurs is a jockey.
If an ox doesn't know the size of his arse he won't eat an apricot stone.
You jump up, but you come down all the same.
The good dog never gets a good bone.
Breasts are never too heavy for the chest.
The sheep drinks but it's the goat that gets drunk.
Where there is a bone, there are dogs.
If you are born fat you will not die thin.
When you bump into someone, begging your pardon doesn't put it right.
Chickens can't speak well of their own soup.
Thieves don't like to see their comrades carrying the bags.
A dog doesn't like bananas, but he can't bear to think that chickens eat them.
The blow is taken on the nose but it's the eyes that cry.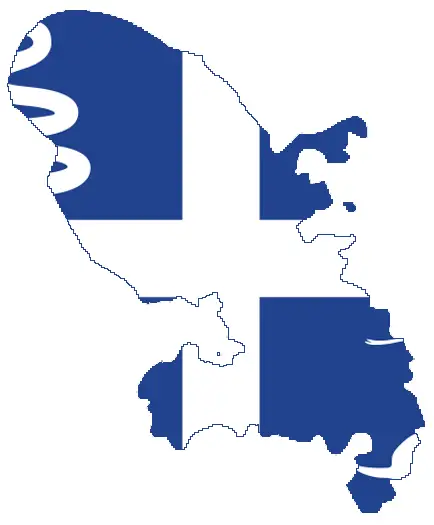 Martinique is an insular region of France located in the Lesser Antilles in the eastern Caribbean Sea, with a land area of 1,128 square kilometres (436 sq mi) and a population of 386,486 inhabitants (as of January 2013). Like Guadeloupe, it is an overseas region of France, consisting of a single overseas department. One of the Windward Islands, it is directly north of Saint Lucia, northwest of Barbados, and south of Dominica.
As with the other overseas departments, Martinique is one of the eighteen regions of France (being an overseas region) and an integral part of the French Republic. As part of France, Martinique is part of the European Union, and its currency is the euro. The official language is French, and virtually the entire population also speak Antillean Creole (Créole Martiniquais).